Empower Your Business By Using Artificial Intelligence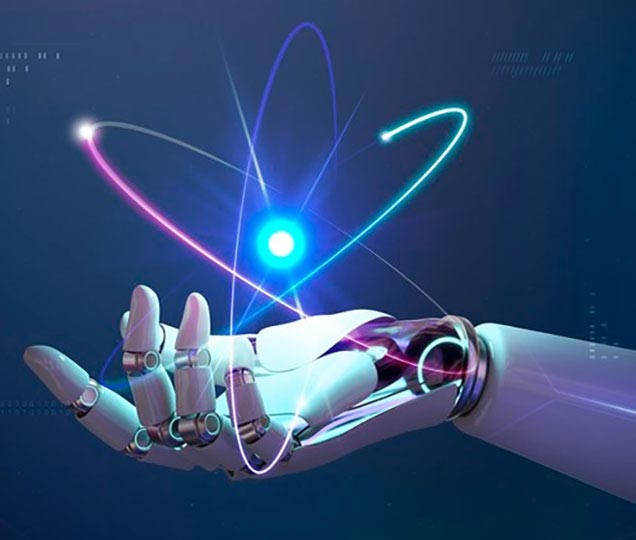 Artificial Intelligence enables computer systems to mimic intelligent human behaviour. It is already being used in personal digital assistants, such as Apple's Siri and Microsoft's Cortana. In addition, it can be used in robotics, marketing, customer service, predictive modelling, and many other applications. Vegavid Technology artificial intelligence development company works with our businesses to create, build and implement AI solutions for them.
We help you build smart and intelligent applications, create effective solutions and provide customised AI services to help your business grow. Spanning across both the web and mobile applications, AI will make your business smarter on every corner. Offering value for money through our high-octane AI development services, it's time to step into the world of AI.
We create a trustful environment for everyone so that value and trust go hand in hand
Vegavid helps businesses compete more effectively by operationalizing Artificial Intelligence with secure, governed, and scalable strategies. We proffer custom AI application solutions to optimise business processes. In addition, the AI solution built by our experts can be trained on the data specific to your industry.
Unlock Opportunities with Intelligent Our AI Solution
Unlock the value of your data with Vegavid's custom AI Development Solution that offers you scalability, performance, and cost controls. We work to propel your business and help you innovate with less risk and better results.
Machine Learning
We offer extensive machine learning development services for deep learning, algorithms for data science, and AI packages for data analytics.
Deep Learning
We specialise in building a multi-layered ANN with cognitive business technology framework that thinks humans like your business.
Chatbot & Robots
Integrate with our AI development solution to enrich your customer service interaction. Our team of developers built a personalised chatbot solution for businesses to help them improve their service delivery.
Business Intelligence
Rich expertise in Artificial Intelligence software development using sophisticated algorithms that will help businesses predict outcomes and make smarter decisions.
Natural Language Processing (NLP)
We develop NLP solutions for businesses to enable computer software to analyse, understand, and derive meaning from human language.
AI Classification Tools
With our AI-powered data classification tools, businesses can seamlessly classify data, files, multimedia, etc., with industry-leading accuracy.
Multimedia Analytics
Leverage our multimedia analytics powerful solution to automate image/video processing, business intelligence, and classification.
Robotic Process Automation
We use our latest technologies to design, develop and deploy the most robust solutions that enable businesses to reduce costs, increase productivity and enhance customer satisfaction.
Predictive Analysis
We utilise statistical algorithms and machine learning techniques to leverage predictive analytics assessment solutions for intelligence insights.
Custom AI Tools
We create custom AI tools for business websites, shopping carts, and mobile apps to automate managing and monitoring business data.
A Strategic Edge Over Other AI Development Companies
Data-Driven Solution with Design Thinking
Vegavid is a one-stop-shop for companies that need to procure AI solutions in no time. Regardless of your current data infrastructures and the kind of data sets you have, we can deliver you AI solutions that would render better than expected results, in addition to helping you within your budget by enhancing top-notch UX.
Build Smart Application For Business Innovation
Our AI services are helping businesses in India to develop their business by eliminating the inevitable barriers to automation. The company works with IoT applications like Alexa and Google Home by offering help while building innovative products across four key areas that focus on customer engagement and new business development.
Customise AI Framework For Unique Product
Our AI engineers understand the very essence of your product and how to use it. They apply well-crafted frameworks suitable for your business goals to develop a faster solution for automation based on machine learning algorithms that will help you make better decisions and drive increased productivity.
Use Case AI Modelling
We develop a use-case model to identify the needs of possible AI projects. This helps clients to interact afterward according to their own needs. Our machine learning engineers facilitate these cases and create highly customised outcomes, aligning the unique needs of our clients.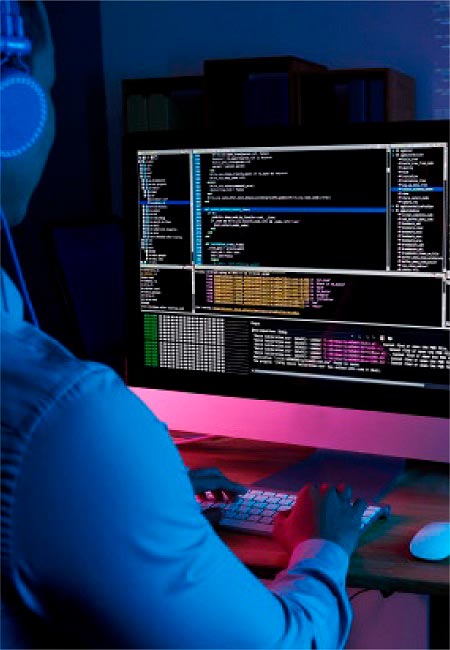 Advantages Of Our AI Development Services
Data-driven Solution
Our AI-powered software is engineered to deliver result-oriented solutions in a quick turnaround time.
Business Intelligence
AI solutions can help you solve modern world business problems quickly, cost-effectively, and efficiently.
Smarter Decision Making
We offer AI and predictive analytics solutions to businesses to help them make data-driven decisions.
Agile Development
Our cross-functional team follows the collaborative approach of agile development solutions.
Automate Repetitive Task
We help you eliminate redundant processes with our AI solution so that you and your employees can focus on high-value tasks.
Streamlined Operations
Integrate with our AI development solution to reduce human errors and get accurate results.
Maximum Security and Scalability
State-of-the-art data encryption and high-security plugins to protect new malware and threats.
Data Analytics
AI can automate business data analysis and generate actionable insights that can help streamline business operations.
Your Disruptive Idea Needs an Unorthodox Workflow
Here Is How We Achieve Goals At Vegavid
Data Acquisition
We review your model to establish uniform goals and a roadmap for your success. Then, we break down the process into steps and provide insight into what tools and technology you can use and any architecture you need to meet your objectives by the deadline.
Data Preparation
We analyse data sets and present the best information to most effectively persuade end users in an interactive prototype.
Data Modelling
Our AI engineers study how artificial intelligence works so as to create a conceptual model of this field. The conceptual model created is powered with analytics and machine learning.
Model Deployment
We implement the latest techniques to use technology to scale important channels with intelligent machine learning models.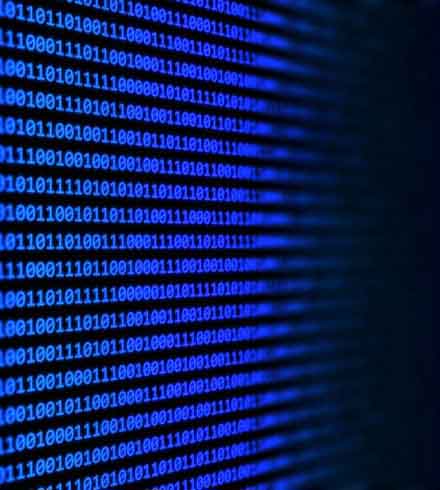 Tools & Technologies We Use For Developing AI Solution
Artificial Intelligence is a computer program that performs tasks usually requiring human intelligence. AI is applied in various tasks, such as planning, speech recognition, machine vision, decision-making, and translation between languages.
AI-as-a-service can be defined as outsourcing various Artificial Intelligence services offered by third parties. As a result, companies and organisations can use AI for multiple processes and experiment with AI tools without any initial heavy investment and the least amount of risk.
Leverage our AI development services for benefits like:
Simplifying Supply Chain Management
Intelligent Data Analytics
Automating Marketing Techniques
Predictive Analysis for various business
Each business has its business goals that impact project complexity and viable solutions. The time to scope, plan and execute a project depends on the clients' requirements. To undertake any project, our AI software development team provides a detailed project timeline with the deliverables to be delivered within a specific interval.
We use multiple tools for developing AI software applications. Following is the list:
PyTorch
Chainer
Theano
Microsoft Cognitive Toolkit
Core ML
OpenNN
Tensorflow
CNN
Bayesian networks
The average cost to develop an Artificial Intelligence app depends on the project requirement. Several to undertake any project Our factors, such as the features and complexity of your app, can increase or lower the final price. Contact us if you want to know the rough estimate of developing an AI app or software for your business.
Here is the list of use cases:
Fraud detection
Self-driving cars
Process automation
Healthcare
Chatbots