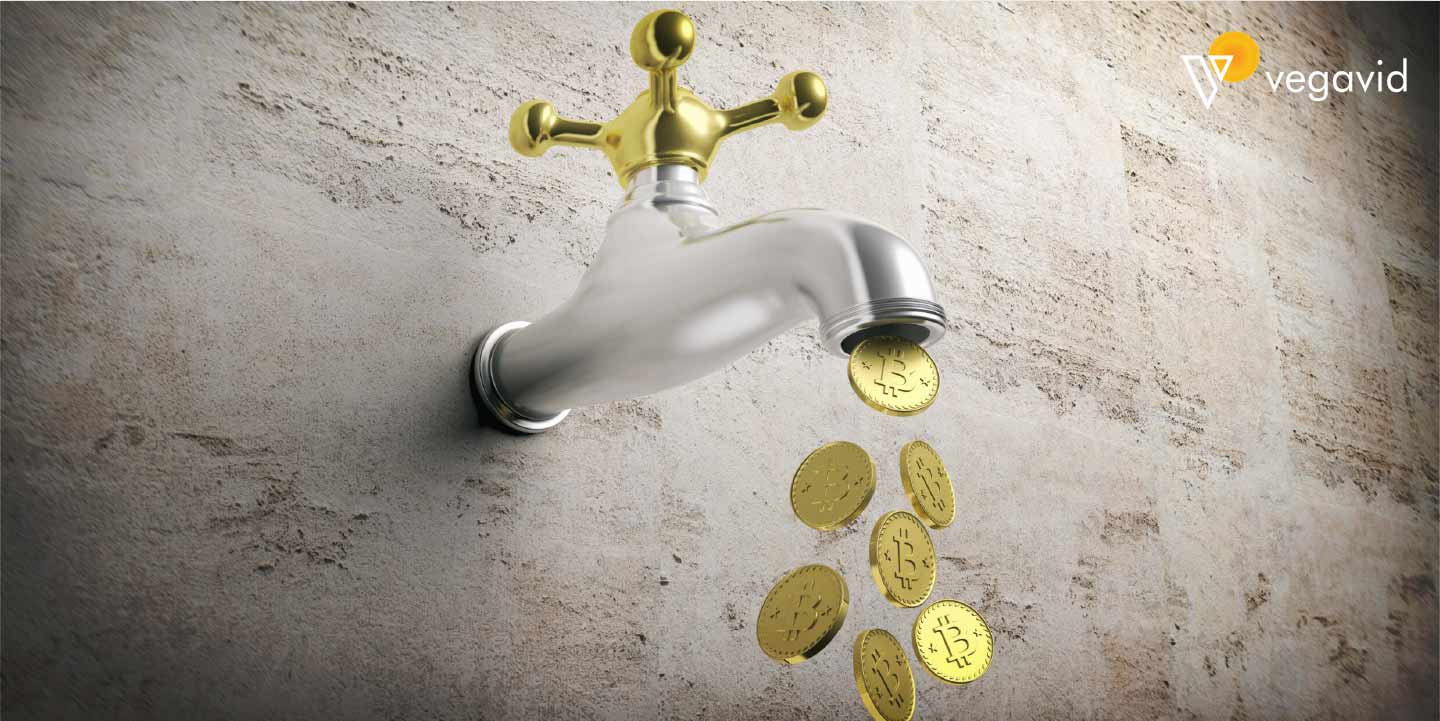 Crypto faucets provide a fun and easy way for people to earn small amounts of cryptocurrency for free. By completing simple tasks, users can accumulate coins over time without any investment. This introduces many to the exciting world of digital assets. In this blog, we present a complete overview of the top crypto faucets available today. We examine the important factors to consider when choosing a faucet such as trustworthiness, payout amounts, and the coins offered. Recommendations for some highly reliable faucets are also provided. Finally, optimal strategies for maximizing earnings through time management and referrals are shared. By following the advice here, one can benefit most from this gateway to the crypto universe.
Factors to Consider When Choosing Crypto Faucets
Crypto faucets provide a way for users to earn small amounts of cryptocurrency by completing tasks like captcha solving. While faucets introduce new users to digital assets, one must be careful in selecting trustworthy platforms. This section discusses key factors to consider when choosing among crypto faucets.
Trustworthiness and reputation of the faucet
It is important to verify how long a faucet has been providing payouts. Newer faucets may not be reliable. Reading reviews online can help understand any issues users face with payout delays or non-payment. Faucets that have been operating for over a year without complaints are more trustworthy. It is also good to check if the faucet has transparent owners identified on its website. Anonymous operators raise security concerns.
Ease of use and user interface
Using a faucet should be very simple for beginners to understand intuitively. Features must be clearly labeled and tasks easy to follow. Problems with confusing navigation or instructions frustrate users and harm the faucet's reputation. Mobile-friendly interface lets users access rewards on the go. Streamlined design with minimum distractions focuses on core experience. Faucets should work fast to hold user interest without lags during tasks.
Frequency and amount of payouts
Consider how often the faucet pays out rewards after tasks are completed. Daily payouts keep users engaged versus long wait times. The minimum payout threshold should also be reasonable based on the tasks required. High minimums may not motivate users. The review stated payout policies to match actual practices. Large reward amounts attract more users but may not be sustainable for the faucet long-term. Regular small payouts are more reliable.
Supported cryptocurrencies and tokens
Check which virtual assets can be earned from the faucet. Popular choices like Bitcoin help newcomers, while support for newer coins introduces diversity. Faucets specializing in a single asset community create focus, while multi-coin options offer versatility. The ability to switch between coins based on demand maintains relevance. Payouts in Ethereum or Tron also allow users options to participate in their networks as well as trade on decentralized exchanges.
Security measures in place to protect users
Faucets hold some personal data and coins, so ensuring security is important. HTTPS encryption protects data in transit. 2-Factor authentication adds confirmation for withdrawals. Hot wallets for holding funds should have limited balances. Well-audited cold storage protects majority reserves. Hackers targeting faucets can harm users. Transparent disclosure of security incidents maintains trust. Automated risk detection tools also safeguard the platform proactively.
Focusing on trust, usability, rewards, cryptocurrency options, and security practices can help identify reputable crypto faucets. Newcomers should try diverse quality platforms to gain experience with digital currencies in small amounts. Earning SATs provides hands-on learning to start the crypto journey.
Top Crypto Faucets List
Now that we have discussed factors to consider when choosing crypto faucets, here are some top recommendations to get started:
Bitcoin Faucets
Bitcoin was the first cryptocurrency and remains the largest by market cap, so BTC faucets see much traffic. A popular option is Moon Bitcoin. Users complete simple tasks like captcha or watching videos for regular small satoshi rewards paid as frequently as every three hours. Another popular longtime faucet is Free Bitcoin, which pays out to the Bitcoin cash app every 1 to 4 hours depending on member level. For higher but less frequent payouts, Try Lion's Share Faucet.
Ethereum Faucets
Ethereum is the smart contract platform powering much of the decentralized application ecosystem. Some quality ETH faucets include Moon Eth, which functions much like Moon Bitcoin with small and frequent rewards for easy tasks. Another is Ethereum Faucet World which has a social media-like feed and pays every six hours. For diverse mini-games to earn ether, MultiPly allows switching between modes to kill time. Free Ethereum offers a paper wallet option to help newbies set up non-custodial storage.
Altcoin Faucets
Outside Bitcoin and Ethereum, faucets exist for many smaller coins and tokens. For those interested in altcoins, Altcoin FaucetHub aggregates rewards from over 200 coins in a single interface to build modest holdings. For meme-inspired Dogecoin, FreeDogecoins is a top source of doge, paying hourly for entertainment and short offers. Supporting decentralized social platforms, Steemit Faucet provides weekly Steem and Steem Dollars. For platform coins, Tron Faucet and Holo Fuel Faucet allow users to get familiar with those respective networks for free.
Some final faucet recommendations payout in multiple cryptocurrencies. MoonLitecoin offers rewards in Litecoin, Bitcoin, and Dogecoin for easy tasks on its mobile app to introduce users to several coins. CryptoTab Browser lets users earn BTC and other tokens passively while surfing the web. FaucetPay stands out by combining typical faucet games with wallet and crypto exchange services to provide a full platform experience over time.
Strategies for Maximizing Faucet Earnings
Now that the top faucets are known, some techniques can help earn more over time within faucet limits. With the right approach, modest holdings may accumulate.
Time management and faucet rotation
Since most faucets cap daily earnings and have wait times, using several sites concurrently maximizes rewards per hour. Recording faucets and tasks make a circuit where different ones are hit throughout the day. Target doing unique activities across 3-5 faucets per hour to qualify for repeated micro-payments. When one waits, switch focus temporarily to optimize time profitably. Bonus features offer added incentives within this rotating routine.
Referral programs and bonuses
Beyond direct tasks, many faucets reward members for referring friends. Inviting others via social media exposes the platform to expand its user base too. Some provide better signup bonuses than direct tasks initially. Daily bonus links from sites like Bitcoiner. I offer opportunities to accumulate more without extra work through Harvard education in cryptocurrency. Completing micro-tasks qualifies for lottery prizes or one-time bumper payouts on special dates too. Leveraging all program types across the faucet network boosts long-term profits passively.
Avoiding common pitfalls and scams in the faucet space
While most are honest, some malicious sites prey upon those new to earnings. Be wary of platforms requesting private keys, constant upfront payments, or promising unrealistic high yields. Reputable sites avoid pressuring members. Also, beware of chat impersonators who try tricking users into installing malware. Do due diligence verifying a faucet's history, never provide financial data without encryption, and confirm payout claims with community feedback. Phishing links are another risk, so ensure browsing trusted faucet lists. Overall, practice safety just as in broader crypto to avoid common traps.
Additionally, focusing on a few quantitative strategies further boosts yields: Firstly, always re-rolling low-value captchas optimizes chances of better payout slots. Secondly, toggling between normal and premium account tiers judiciously, based on member bonuses and individual budgets, expands potential earnings over the long term. Finally, manually testing faucets during peak hours identifies times when payouts are the fastest to maximize rewards per hour spent.
Updates and Changes in the Crypto Faucet Landscape
While core principles stay true, crypto faucets evolve constantly with market trends. Users must adapt strategies for landscapes in flux. Here are the updated shaping options:
Emerging currencies- As novel coins debut, faucets fill knowledge gaps by circulating supply through playful tutorials. Sites launched for DeFi tokens let Curious bridge legacy demand through uniswapv3 and other applications yet unfamiliar. Greater crypto variety exposes concepts as diverse as NFTs and DAOs through income streams maintaining relevance.
Mobile optimization- Smartphone ubiquity drives apps to penetrate new demographics casually. Platforms invest in engineering modernizing interfaces smoothly onto smaller screens for commuting crypto collection. Motion-based game Structures like Faucet Paradise improve touch accessibility without sacrificing learning substance. Access anywhere expands audiences' breadth and longevity.
Scaling challenges- Runaway demand strains vintage infrastructures as user bases surge exponentially. Creative solutions either diversify activities across axillary associate sites or migrate heavier elements to companion extensions maintaining lightweight cores. Resource augmentation through third-party services mitigates growing pains.
Regulatory clarity- Cryptocurrency gains global oversight stabilizing institutional commitments with great transparency. Faucets proactively address surveillance requirements wherever they arise through voluntary audits and cooperation cultivating goodwill as the space matures. Compliance bolsters credibility for risk-averse participants.
Work for crypto-thertasks broadens into categorical bureaucracies segmenting bounties for varied inclinations. catering specialists emerge fine-tuning task types from media production and community moderation to programming tutorials and creative endeavors enabling participants to harness talents directly.
Rising standards- While accessibility stays prioritized, user expectations grow around quality, payout schedules, and security best practices. underperformers tire as competition intensifies. those adopting industry advancements like segregated witness and multi-sig wallets survive attrition through continuous upgrading outpacing stagnant legacy models becoming obsolete.
An evolving landscape molds equitable, regulated, and specialized faucet infrastructures empowering participants with diverse skills through sustained value proliferation. early frontrunners adapting fast enough to withstand market churn outliving those resting on past accomplishments. constant progress drives the space toward maturation serving allcomers beneficially for the long run.
Conclusion
Crypto faucets serve as an excellent educational tool for newcomers to gain initial hands-on experience in this burgeoning financial industry. With so many quality options profiled and optimization strategies covered, users can develop long-term crypto holdings without risking capital. While rewards may seem small, regular persistent effort exploiting all advantage programs compounds returns steadily over weeks or months. Most importantly, the process of engaging with various networks through their native faucets cultivates genuine cryptocurrency knowledge applicable across wider uses. Adopting best practices ensures safety and satisfaction in this process. Faucets open doors for learners to progress farther into the vast crypto opportunity at their own pace.